Keihanna R&D innovation consortium aims to create new markets and develop new products, with reducing time and cost from R&D to the commercialization with adopting an open innovation, involving cross-industrial cooperation and industry‐academia‐government cooperation.
Objective of the consortium
Speeding up the creation of new industries and new business through open innovation under industry-academia-government cooperation with the unique resources of the Keihanna Science City.
Innovation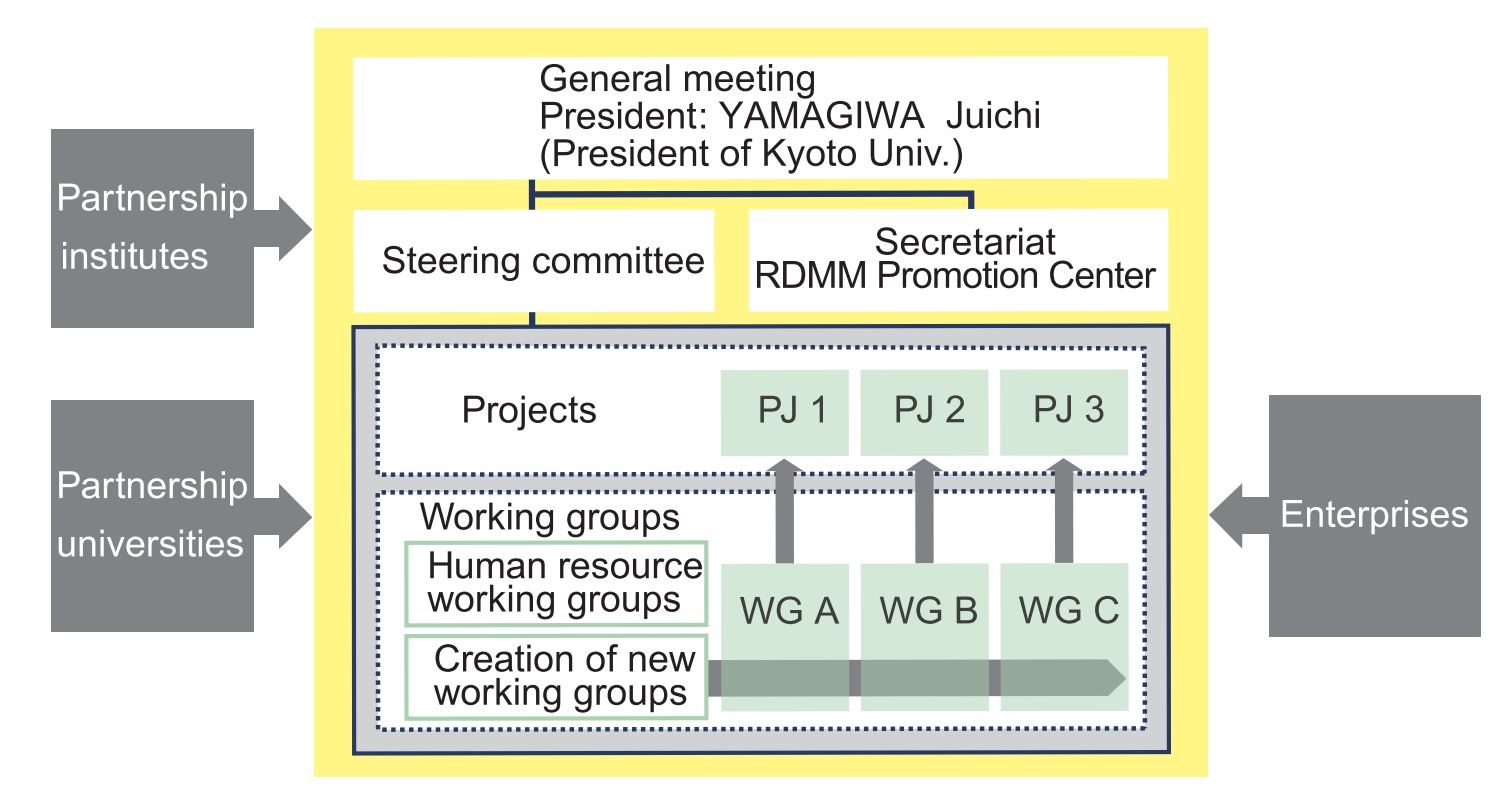 We provide an open discussion platform during early stage working group without non-disclosure agreement at no cost. The target of each working group is creating joint projects based on future market researches.
We deal with issues related to both commercialization and intellectual properties for the facilitation of the joint project.