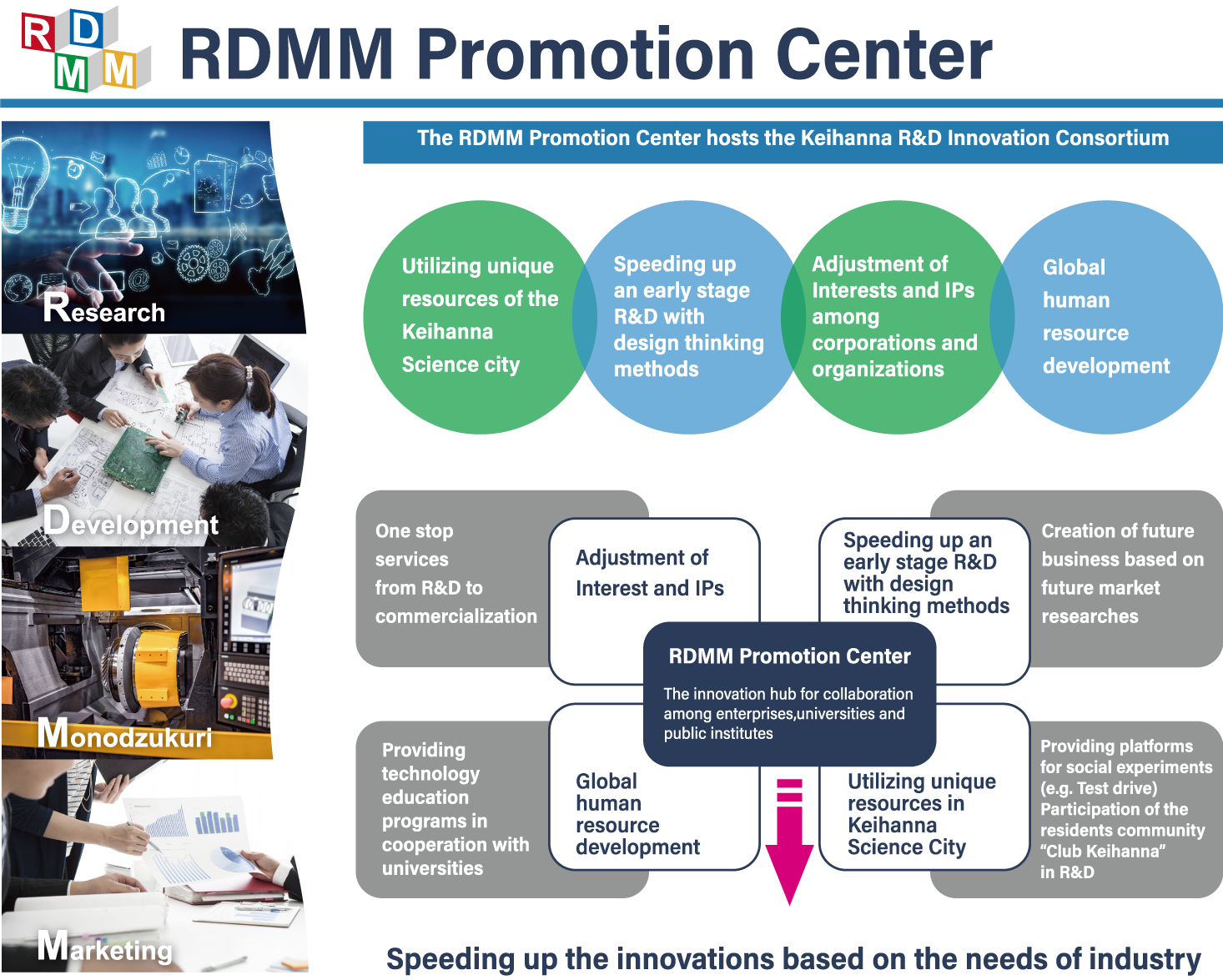 The RDMM promotion center is a hub organization for open innovation and collaboration among various enterprises, universities and public institutes.
The objective of the center is to speed up the creation of a smarter and more prosperous society through the development of new industries and communities.
RDMM stands for Research and Development for Monodzukuri through Marketing.
RDMM Promotion Center
Keihanna Plaza, Laboratory Bldg. 3F, 1-7 Hikaridai, Seika-cho, Soraku-gun, Kyoto 619-0237, Japan
TEL: +81-774-98-2230 (main) FAX: +81-774-98-2202
Email: rdmm (at) kri.or.jp Please replace (at) with @, the at symbol.