Pioneering a Future Society Which Brings Science & Technology and the Culture of Daily Life Together!
Making Leaps in Quality of Life Improvements Through the utilization of ICT
While utilizing rapidly evolving ICT related technology etc., we will work toward realization of an unprecedented comfortable life and local society that can expect dramatic improvements in residents' quality of life in various fields such as transportation systems, health, food and agriculture, culture and education as well as environmental and energy fields .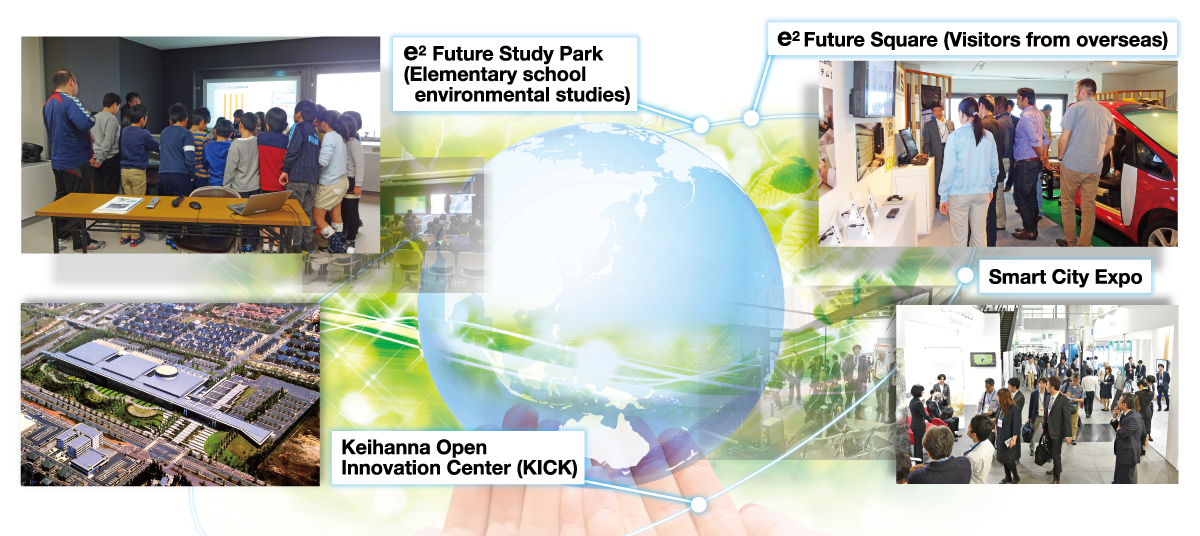 Core Initiatives
Utilization and further development of demonstration project
We have implemented the BEMS system used in the Keihanna Eco-City Next-Generation Energy and Social Demonstration Project in the Keihanna Plaza. And through activities such as "Keihanna Smart Lab Club" established through collaboration between industry, academia and government, and experiencing projects involving participation in the community, we will promote dissemination of this system and promote smart location facilities etc.
Related technologies & systems development
In collaboration with RDMM Support Center and RC efforts, and through the utilization of KICK, smart lifestyles, smart energy & ICT, smart agriculture, and smart culture & education are the four cores on which we promote smart cities through the development of related technologies and systems through open innovation.
Information sharing & distribution
By hosting the Kyoto Smart City Expo at KICK and Keihanna Plaza, we can share and distribute information on the latest technologies and systems both of the Keihanna Science City facilities and enterprises as well as of the rest of the country and the world, and through business exchanges work to promote and implement these for the wider society. We can also distribute information by utilizing facilities such as Future Square.